Our restaurant I pizzeria I April 28th- September 11th 2023
with a fantastic view on the lake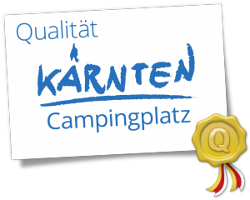 Our lakeside terrace with a roofed area offers splendid view of Lake Faak (Faaker See) and is the perfect place to enjoy your meal. Tel. +43/(0)4254/51555.

THIRSDAY REST DAY!
Our menu contains something for everyone: soups, different salads, Carinthian dumplings, spaghetti, tortellini, lasagne, gyros, grilled sausages, our burgers, Schnitzel from Carinthian pork, gulash, curry, a large variety of pizza, italian ice-cream and a selection of desserts. Our restaurant is opened from 12.00-20.00/22.00 (continous warm meals), our minimarket from 8.00-20.00/22.00.
We are famous for our homemade apple strudel!
All our dishes are freshly prepared on a daily basis.
The indoor area of our restaurant comes with a dedicated playroom where your kids can play after finishing their meal, leaving you free to enjoy the rest of yours! The playroom may be used all day long.